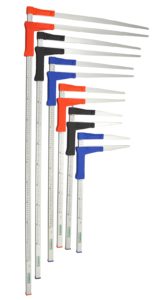 Codimex S is the newest model of the Codimex manual caliper. It has an upgraded slide system for exceptional fluidity and stability even at very low temperatures. It is available in a version specially designed for lying tree measurements (without additional handle) or in standing tree version (with additional handle).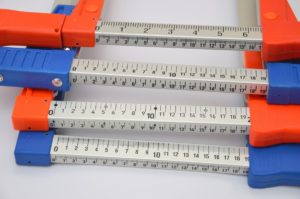 CODIMEX-S calipers are constructed on the beam (rectangular tube) of the of light aluminium alloy.  The scale on the three sides of the beam is made in a technology that guarantees its resistance to abrasion.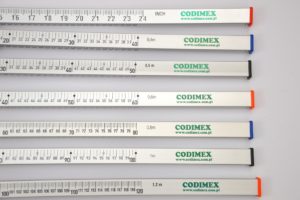 Codimex-S is available in following measuring ranges:
– 40 cm
– 50 cm
– 60 cm
– 80 cm
– 100 cm
– 120 cm
Available in centimeter scale (0.5cm), millimeter (1mm) and inch (inch).
The body of the caliper is made of high strength plastic, and the special construction guarantees the same pressure of the beam to the ruler under all conditions. In addition, the rounded grip influences for ergonomic of the caliper and makes it easy to hold. CODIMEX-S is available in three colors: blue, black, orange.
In order to meet the high expectations of our customers Codimex-S has a number of facilities and is offered in two versions: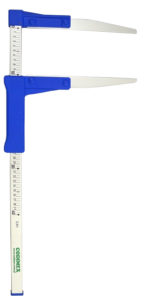 CODIMEX-S1 – The basic version, which can be used for a variety of measurements, is dedicated to the measurement of a lying tree.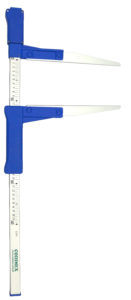 CODIMEX-S2 –Popularly called as a "2 in 1" version with an additional removable handle. With the handle it is ideal for standing tree measurements, and when need to measure lying tree, simply unscrew the additional handle and easily obtain the CODIMEX-S1, and an additional handle can be mounted at any time.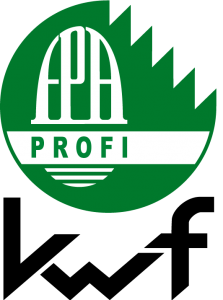 CODIMEX diameters with 0.5 cm graduation have the following foreign certificate: German FPA mark issued by KWF (Kuratorium für Waldarbeit und Forsttechnik)