Dimensions: 27 x 43,3 mm
Wood marking tags BC Laser Special tags have special horizontal and vertical cuts (by the full thickness of the plate connected by prongs only) which in case of an attempt to remove the tag from the wood will destroy it. The use of a special raw material  increased tag fragility without reducing its resistance to damage during drive in. Can be used up to – 20 ° C.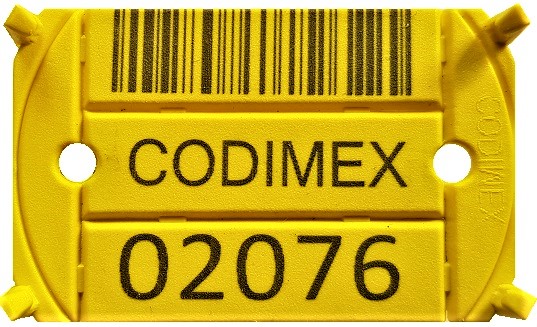 Tags can have two (2z) or three (3z) fixing prongs.
BC Laser Special 3z

BC Laser Special 2z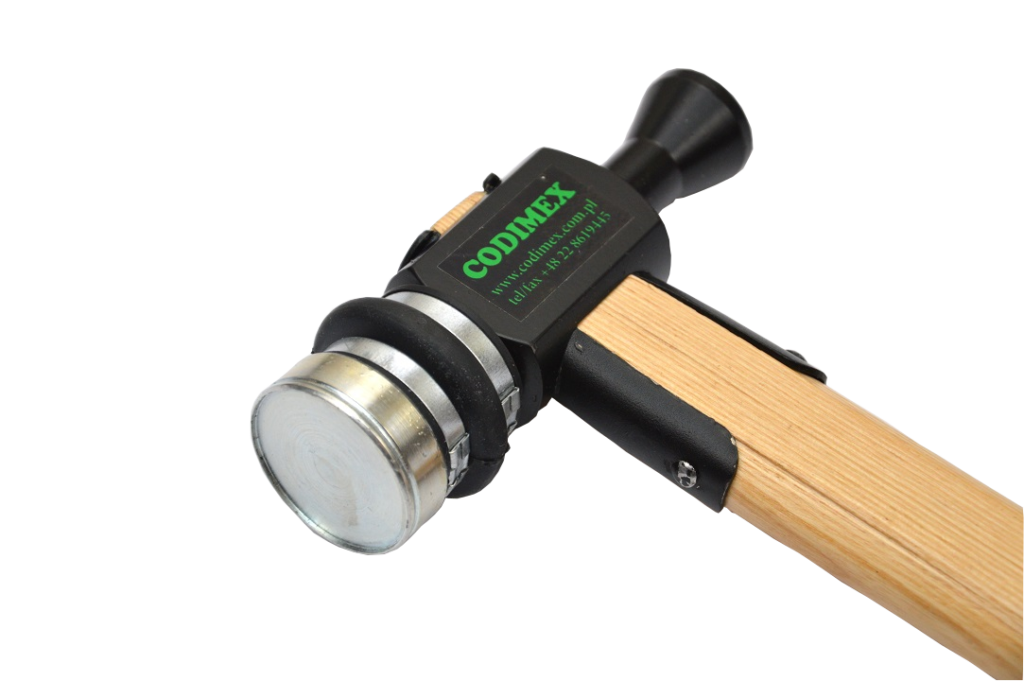 Wood marking tags BC Laser Stickers tags in addition to their design, provide additional protection against unauthorized use by using a special hammer head equipped with a cutting edge. The hooks cut off by the hammer head make it impossible to reinstall tags on the hammer heads and reuse them. The hammer head can also be equipped with an additional numeral code, which in combination with the T2 ink cartrige allows you to stamp numerical code precisely in a specified place along with the tag, which significantly impedes the reuse of the tag or its replacement.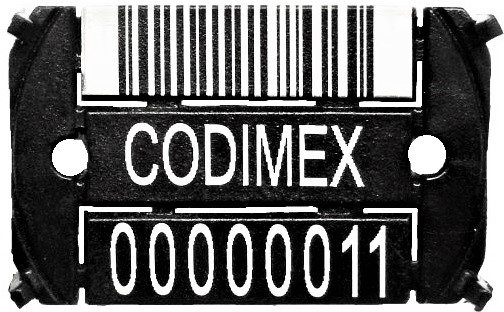 BC Laser Special markers were cut with a hammer equipped with a cutting edge. BC Laser Special tags, which are the original project of the CODIMEX company, have been available on the market since 2000. They enjoy great recognition among customers.