Marking hammer with standard head
The hammer equipped with a standard head is designed for use with all types of wood marking tags.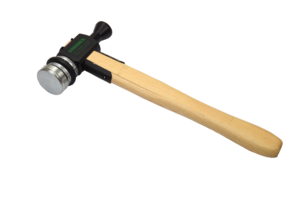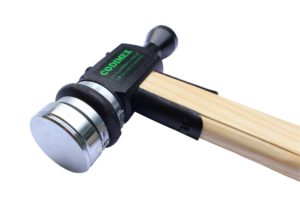 Marking hammer with cutting head
The head is equipped with a blade that cuts off the side of the marking tag together with the four hooks that attach marking tag to the hammer and it prevents to reuse tags again. In addition, the tag marked in this way is much more difficult to undo and remove from the wood. Cutting head is designed for use with the Special or Compact tags only.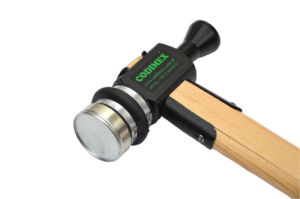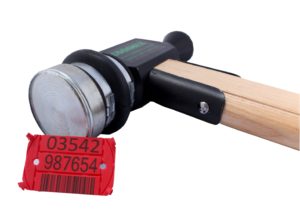 Marking hammer with  additional code number head
The hammer head is equipped with an additional forestry code number, which may be in identified with the forestry number. During marking process code number is stamped precisely near plastic tag. For better visibility of the code number recommend to use together with this type of head a ink cartridge  T2 that is placed in the automatic tags holder. Using head with additional code number makes difficult to reuse or replace a marking tag. Head with additional number can be used with all types of marking tags. Heads with additional number are also available with a cutting edge.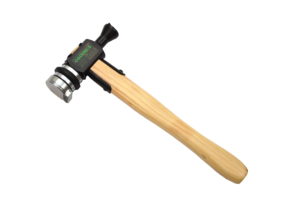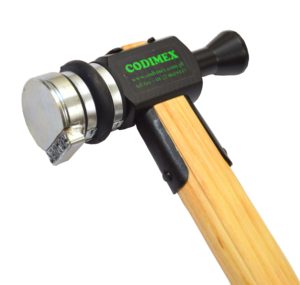 All hammers can be featured with an engraved logo or any graphical sign (on the other side of the hammerhead).