Wood marking tags
Ask a question
Our offer for foresters includes a wide range of tags for logs and trees marking. We offer wood marking tags with imprint made in laser or hot stamped technology.
We produce wood marking tags with dimensions:
         STANDARD (27 x 43 mm)               BIG FORMAT (34.5 x 43 mm)              SLIM (27/14 x 43 mm)


Due to the fastening method, we recommend the following wood marking tags:
– with two wavy prongs
– with three prongs (two wavy and middle conical prong)
– with four straight prongs (short or long) for a standing tree.


In our offer we have also tags for PAPER INDUSTRY.
We offer SPECIAL and COMPACT tags which help to prevent illegal re-use of wood marking tags.
Before making a choice, please read our offer. Surely you will find something for you!
Patents for our products were granted in Poland, Germany, Austria and Ukraine.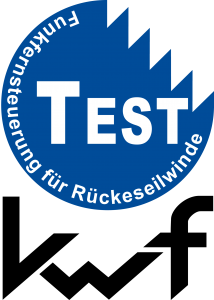 The high quality of the CODIMEX wood marking tags is confirmed by the KWF certificate.
Products in category