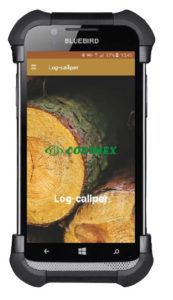 The Log-caliper application works with Codimex E1-Log electronic caliper. It is supported by mobile devices running Android operating system (smartphones, tablets). The application is used for the measurement diameter forehead of logs.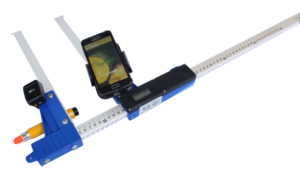 Electronic caliper CODIMEX E1-Log id designed for measurement of logs. It is equipped with specially designed jaws that allow to measure the diameter of forhead of log  without taking into account the thickness of the bark. Jaws have a special shape that differs from jaws in standard calipers. The advantage of the caliper are the short jaws, which facilitates the transport and improves the measuring accuracy of the logs. A wooden marking crayon is mounted to the upper jaw of the caliper, which, after the measurement, marks the log so that it does not duplicate the measurement and the wireless 1D scanner for barcode reading. Due to the fact that the jaw edge length is 5 cm – the scale on the beam of this caliper starts at 5 cm.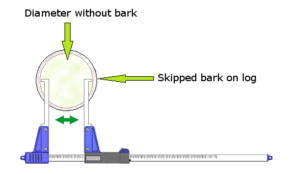 The number of the stack or next log can be entered manually or in the case of bar code marking tags (eg BC LASER) using a scanner mounted to the one caliper jaw. The bar code scanner connects to the mobile device (smartphone, tablet) via the Bluetooth module and by pressing the scan button on the side of the device the code reading is sent to the application Log-caliper.

In application user can check all saved data. If some measurements are wrong or useless user can delete it. After done job is possible to check summary how many cubic meters have, also with sections of thickness classes.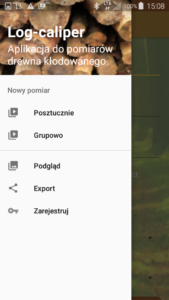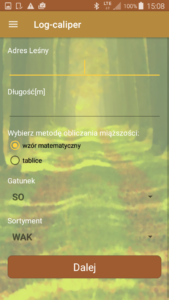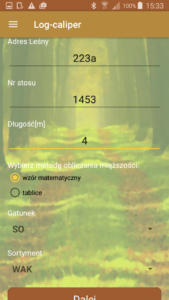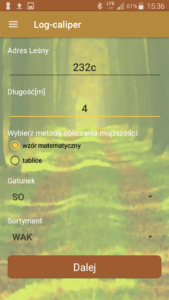 Before making measurements define parameters such as:
– Forest address
– Length of logs
– Choose the method of calculating the thickness
– Species
– Timber class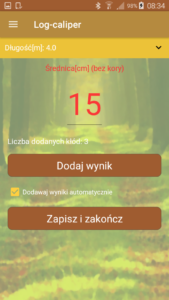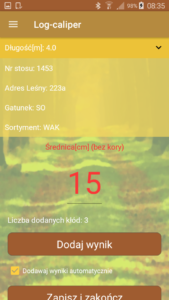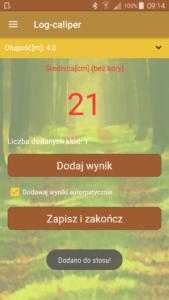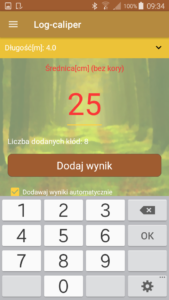 The Log-caliper application is programmed so that it is impossible to put two logs of the same number into memory.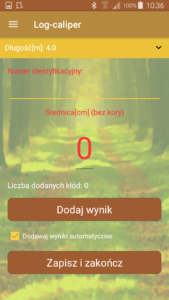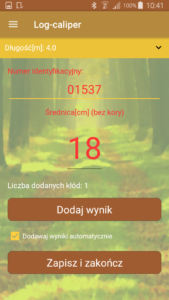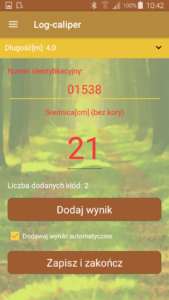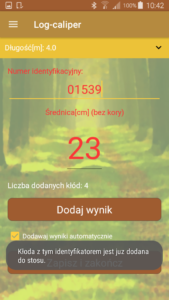 To check or edit data, enter the "preview" option from the menu, where you can see all the measurements made using two methods. At this point we can remove the wrong measurements and see a detailed summary.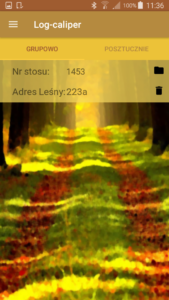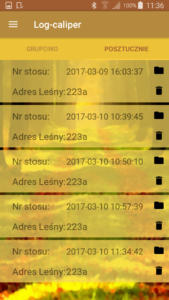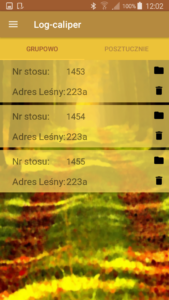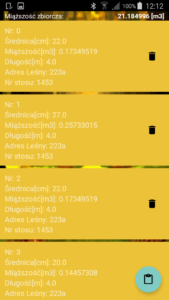 Data from the measurements are saved in the smartphone memory and can be exported as a CSV file (excel). The application "Log-caliper" allows to export data from all forest addresses into a one file and export from particular measurement. Export files from your smartphone can be made by sending via Bluetooth or e-mail, or copy directly through the USB cable to your computer.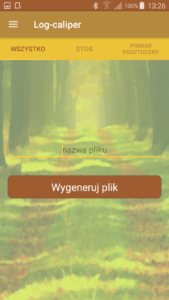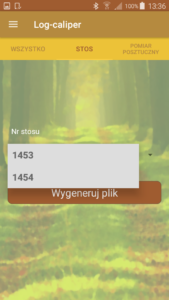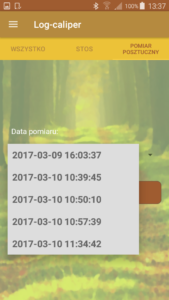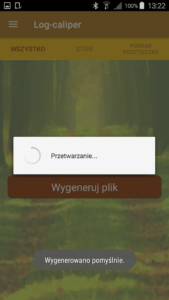 Get free trial versions of the Log-caliper (20 free measurements) and check advantages and how simple it is!
We invite to watch the video, which presents the functionality of the Log-caliper application and electronic Codimex E1-Log .