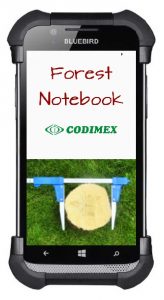 The application is used to record, store and transfer data from measurements made with a manual caliper. Measurement is done with a manual caliper and data is entered manually into the application.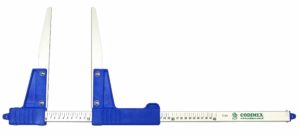 Application "Forest Notebook" is supported by smartphones and tablets running on Android operation system. In the application user can configure and edit following elements of measurement:
– base of species;
– base of assortments;
– location of the surface;
– units of measurements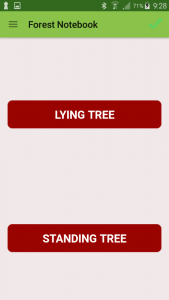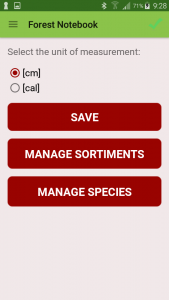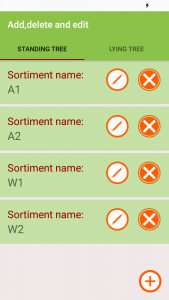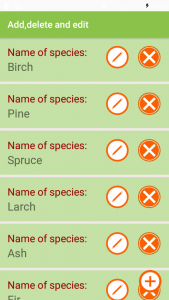 In the application user can add any species and class of wood shortcuts names also with the division for the measurement methods. Useless shortcuts can be deleted. Measurement results should be entered using the keyboard on the smartphone screen. To save the measurement and add another, click on "SAVE". You can also change the species and the wood class in the application during measurements.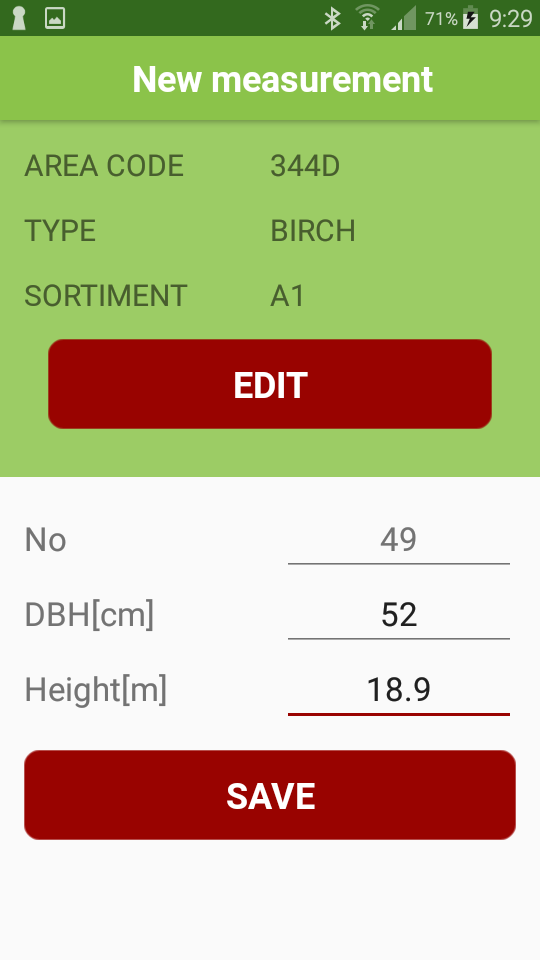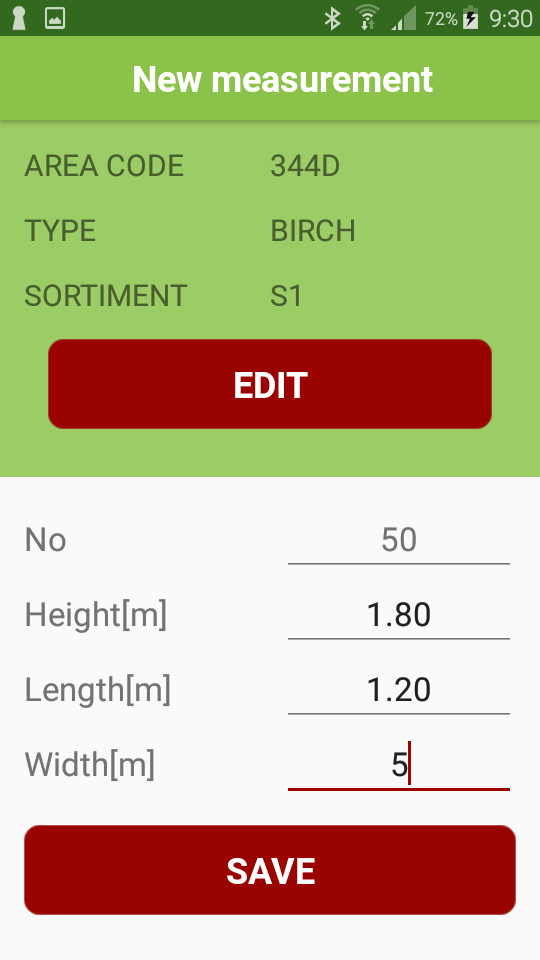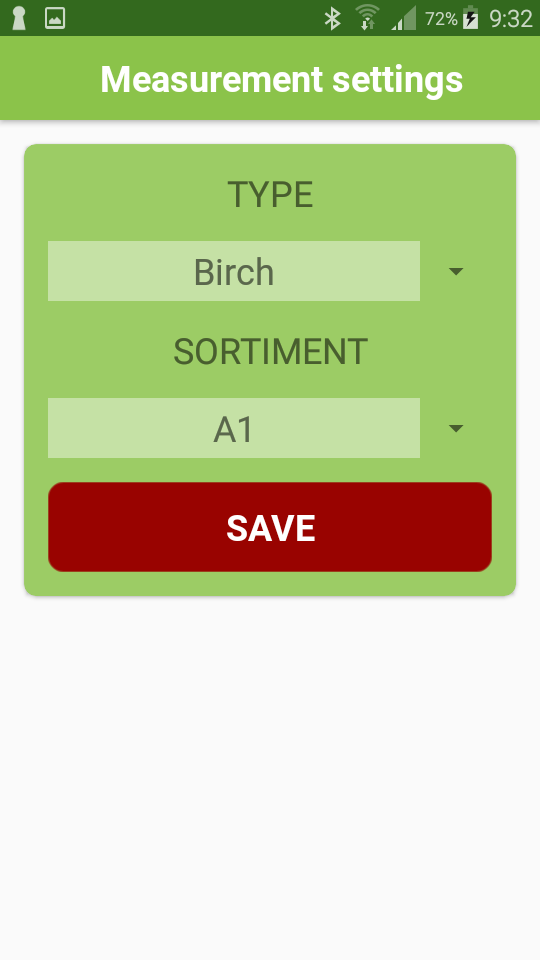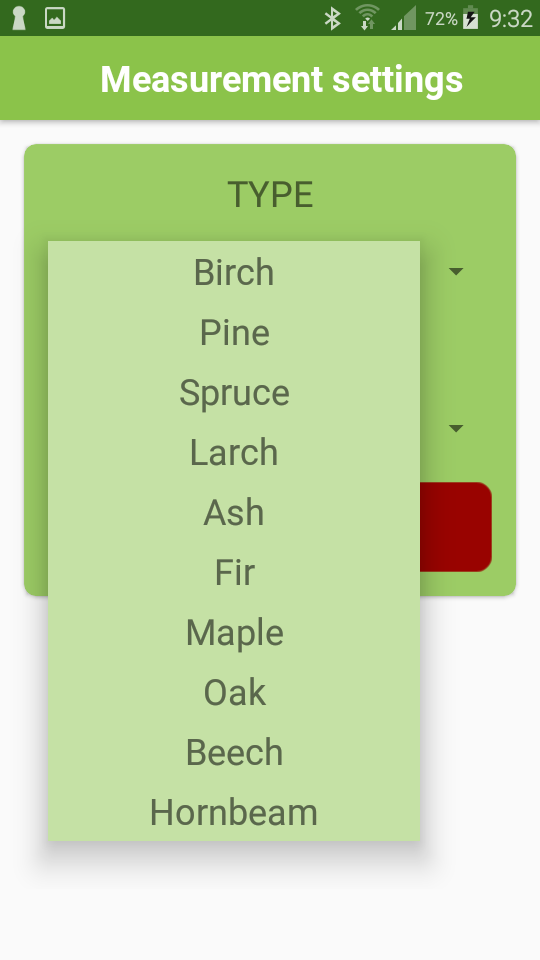 It is also possible to check the correctness of recorded measurements, edit errors with measurements (eg change diameter, height, species), or completely remove measurements.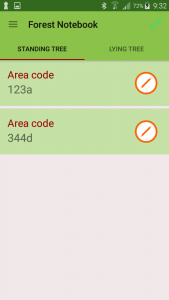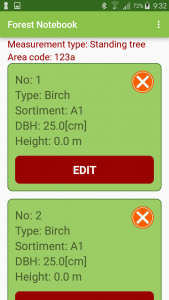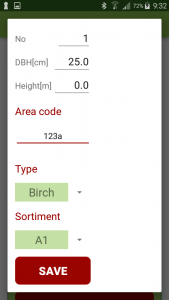 The application "Forest Notebook" allows to export data from all forest addresses into a one file (with the distinction between the method of measurement) and export from particular forest address. Data from the measurements are saved in the smartphone memory and can be exported as a CSV file. Export files from your smartphone can be made by sending via Bluetooth or e-mail, or copy directly through the USB cable to Your computer.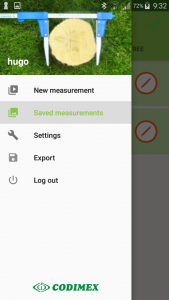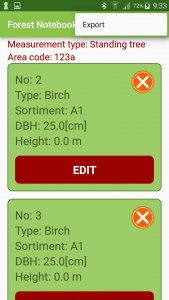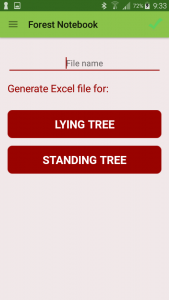 Get free trial versions of the Forest notebook (20 free measurements) and check advantages and how simple it is!
The full version of the application is available after purchase the license key for the application, that will be assigned to your device.
Warning! The license key is assigned to only one device – it is not possible to register applications on several devices with the same key.
WARNING!! To install E-caliper and SLT-caliper applications, please note:
– In the smartphone options, we indicate that we agree to install application from a source other than the Google Play store.