Promotion for wood marking tags with special dimensions!
Dear Sir or Madam!
We would like to inform that by the end of September 2020, we offer wood marking tags with special dimensions with a 5% discount from our regular prices.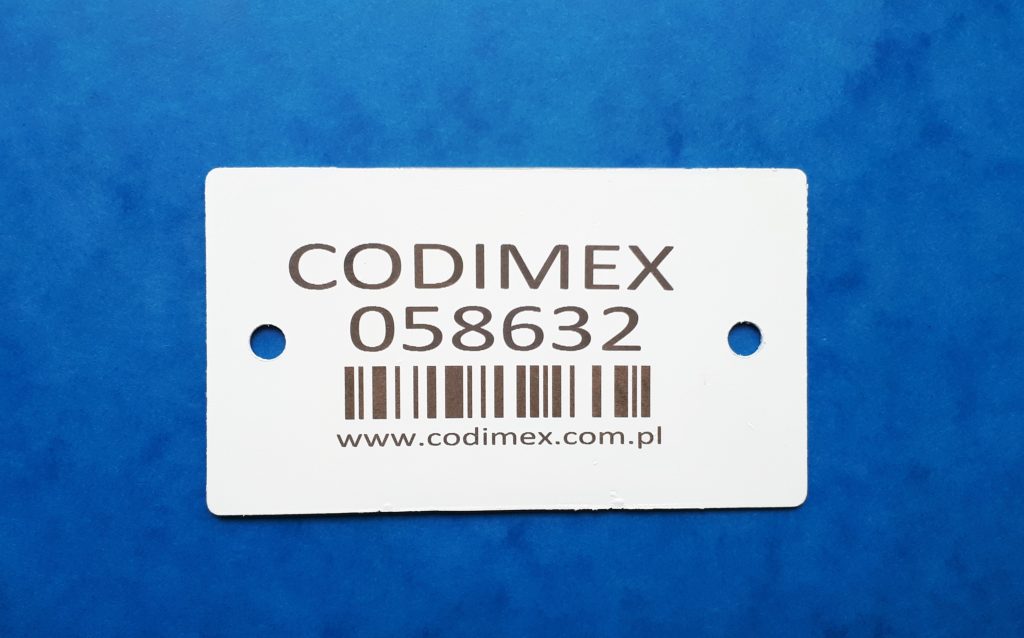 Tags for wood evidence with special dimensions are intended for special projects related to wood records, among others registry of trees in parks, records of wooden poles, etc. Tags have enlarged printing area, on which you can place, among others registration number, name, logo, barcode, QR code or DataMatrix code. Tags with QR code or DataMatrix code can be used both in evidence and promotional works, eg for coding a website or for informational purposes, eg for tourists on trails. These tags are fastened with nails or screws.
Tags are available in the following sizes: 5 x 9 cm x 1mm
In case of questions regarding price, quantity, design and colour, please contact us
by phone at number 22 861 94 45 or e-mail codimex@codimex.com.pl
We invite you to take advantage of the promotion!