Electronic caliper Codimex EXL
The electronic caliper Codimex EXL has an internal memory which allows users storing standing and lying tree measurements.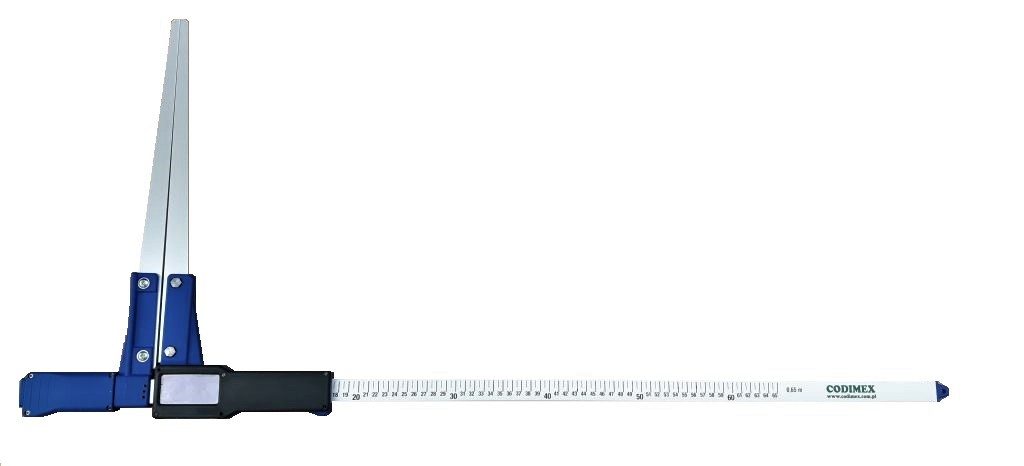 The user can enter data such as:
– forest address
– species
– assortment
– height / length (depending on the measurement option selected)
– DBH / diameter (depending on the measurement option selected). It is possible to measure diameter and breast height in two dimensions (cross measurement).
– tree number
Data can be sent to a computer in EXCEL file or picked up on an Android smartphone using a special application.
The Codimex EXL also works in the mode without a memory card, which means that all measured data are sent and saved to the application installed on an Android smartphone. Then you can export such data in Excel file.
An additional convenience is the special software for the caliper which allows for any configuration of the species list (adding and deleting species as well as changing their order of display on the screen).
The Codimex EXL caliper has an additional, detachable handle that makes it easy to measure a standing tree.
The micro USB charging socket makes it possible to charge the meter with an ordinary phone charger as well as with a car charger.
A version with touch sensors is also available – the measurement of the DBH or diameter is confirmed and recorded only when the measuring jaws contact with the tree trunk.
The large screen and menu backlight allow for easy and precise data reading at night.